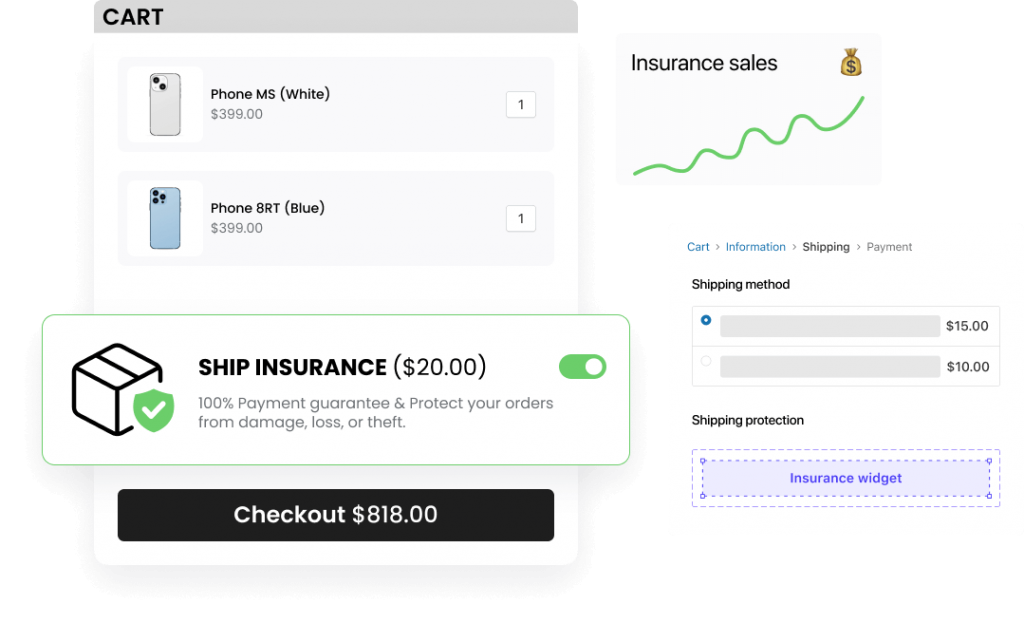 Personalized Shipping Insurance
ParcelPanel Insurance app offers everything your customers need, from single shipment insurance to heavy product insurance. Giving personalized insurance solutions helps your customer save extra money spent on unwanted insurance.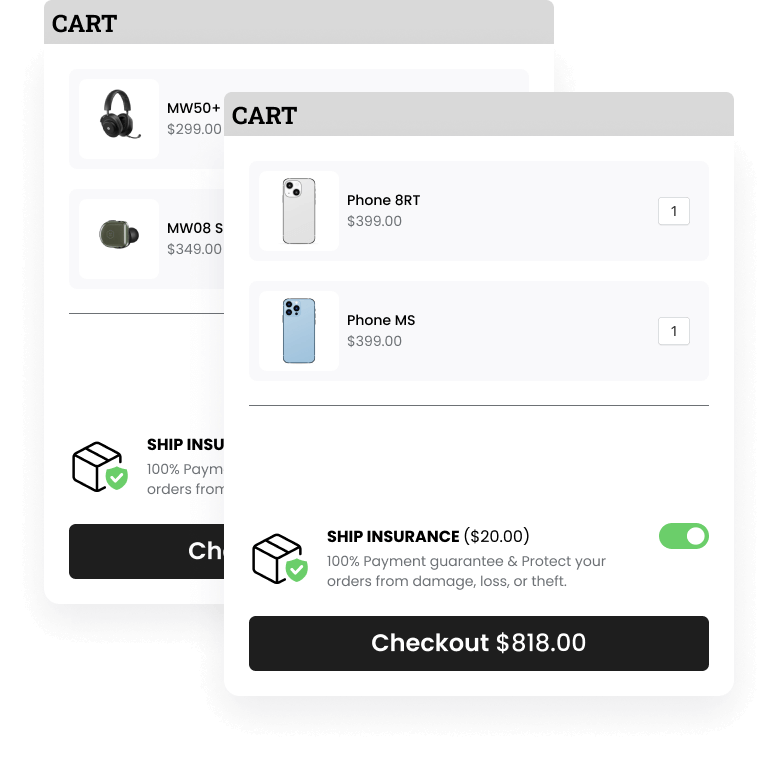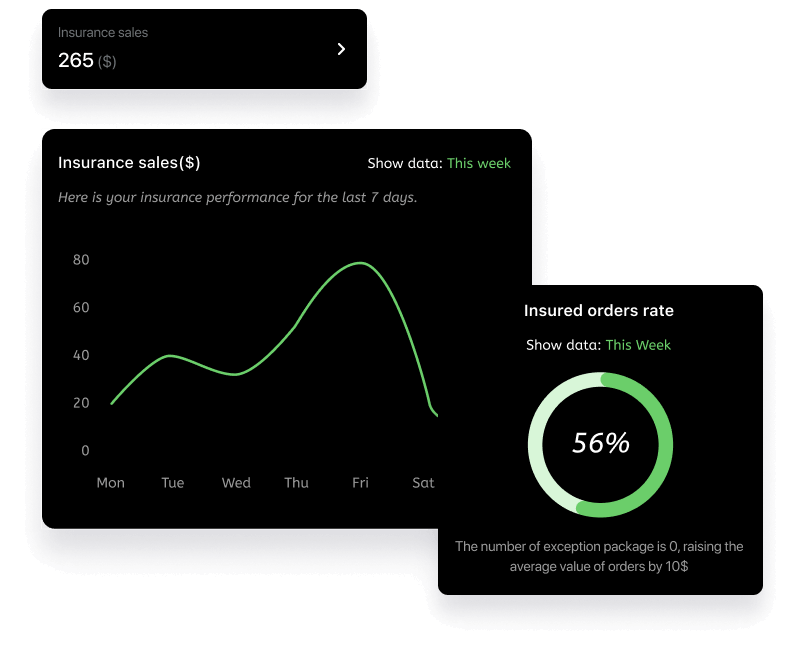 Offering additional features in the order protection widget helps your customers to make easy purchases from your store. Convenient add-to-cart and check-out options lead to more successful sales, boosting customer trust.
Product Insurance Offering Product Safety
Having their products delivered on time to the customer's doorstep saves them money. Providing insurance to customers is a landmark in protecting their products. Adding this widget offering insurance can boost your store's sales within weeks.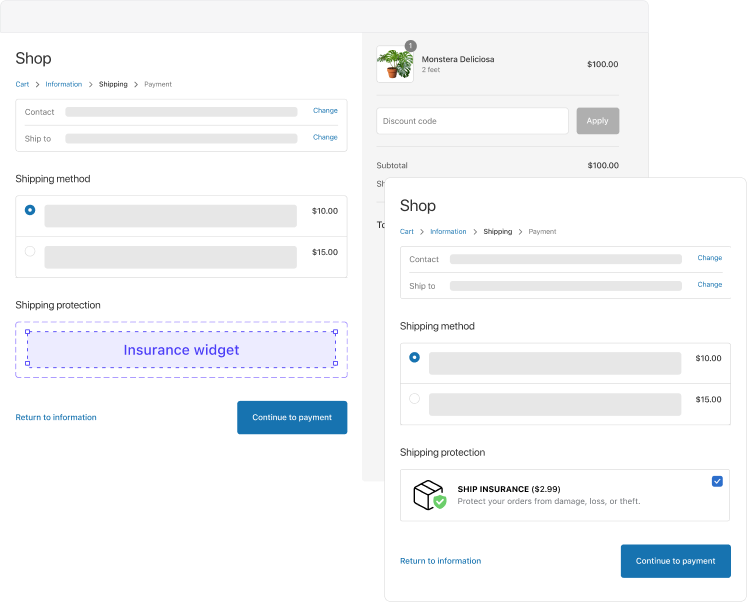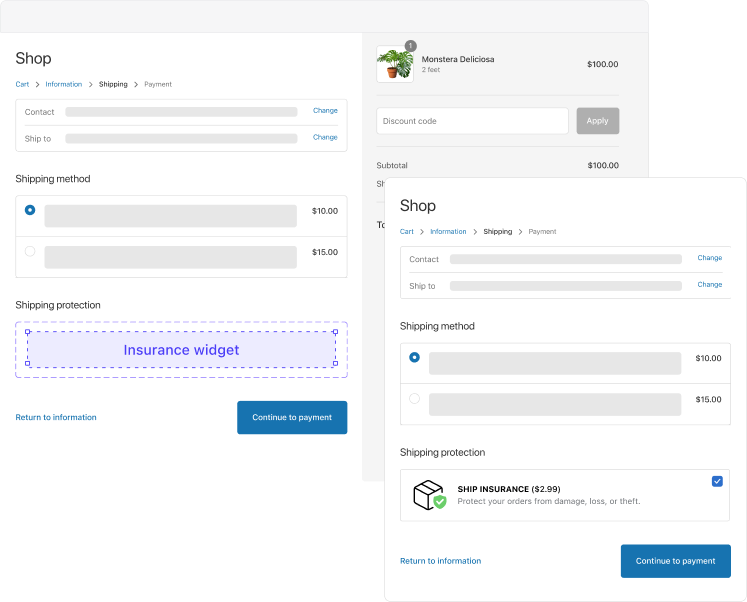 Customizable Options in Insurance Widget
Design your insurance widget to fit your store's theme. This helps to add uniqueness and attractiveness to your store outlook. Make it more responsive and user-oriented to make it convenient for your customers to use without getting into trouble. You can decide where you want to place your widget so that more customers can see and use it for adding insurance to the delivery plan.
Choose the perfect plan for your business
Free Trial
14-day free trial.
Latest articles
Are you planning to start your e-commerce business or run a successful Shopify store? Every brand or e-commerce…