Boost your sale with RecomSale Affiliate Marketing app
Easily convert customer & influencers into brand ambassadors, let them drive more sales for your store.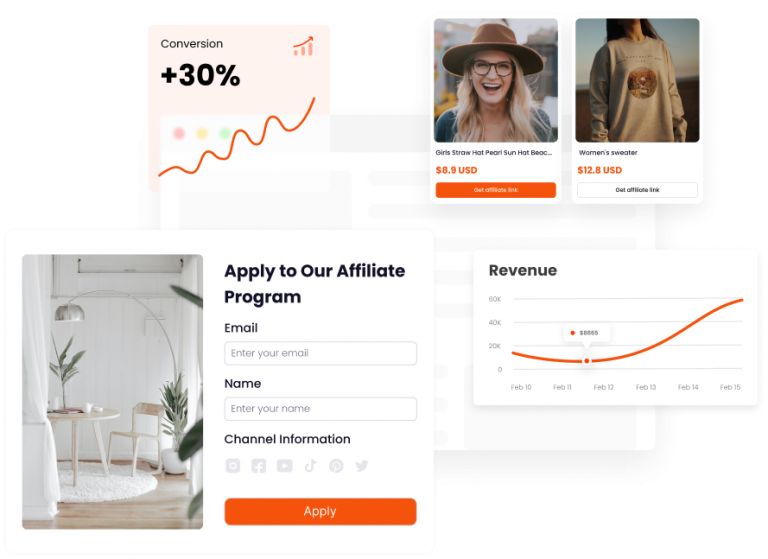 Why RecomSale is the best choice for affiliate & referral program?
Easily customize brand affiliate sign-up page, turning customers and influencers into referral partners and generating revenue for you.
We complete your evaluation system with unique features.

Best-in-class referral marketing app to help brands drive more sales through word-of-mouth marketing.

Analyze the sale data with easy-to-use analytics dashboards.

7/24 customer service to help you solve all the problems.

The world's most rigorous standards for managing information security and privacy.

We are GDPR compliant to protect data and privacy in Europe.
Join us to boom your business!