Best Shopify Add to Cart App to Boost Conversion Rates
SEOAnt Sticky Add to Cart is dedicated to elevating your customer experience. Our app keeps the cart button in sight to make it convenient to add items to the shopping cart and facilitate purchases and checkout. Shorten your customer journey now!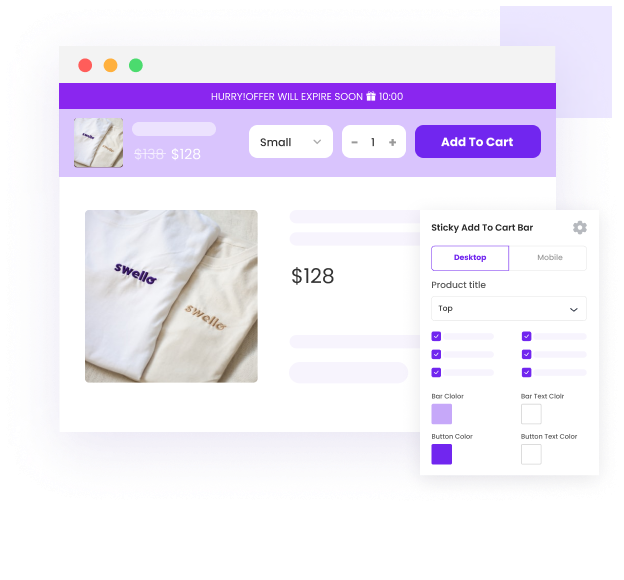 Diverse

Add to Cart designs

to grow your sales
Leverage our comprehensive solution to make the cart visible to customers throughout the shopping experience.
This horizontal bar floats on every product page, and it can always be visible. On the sticky bar, the product title, price, variant, quantity field, etc., are displayed for great convenience.
The mini cart button can be shown on the homepage, collection and product pages so customers can always get reminded what items they've chosen and move on to checkout in no time.
The tiny cart button appears on each product image on the homepage and collection pages, so customers can add a product or its variant to the cart immediately.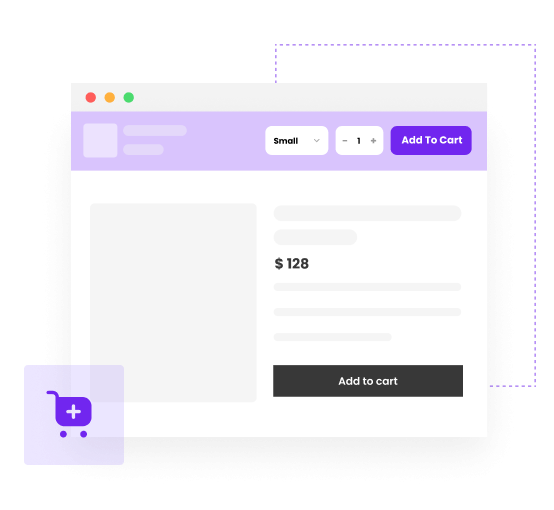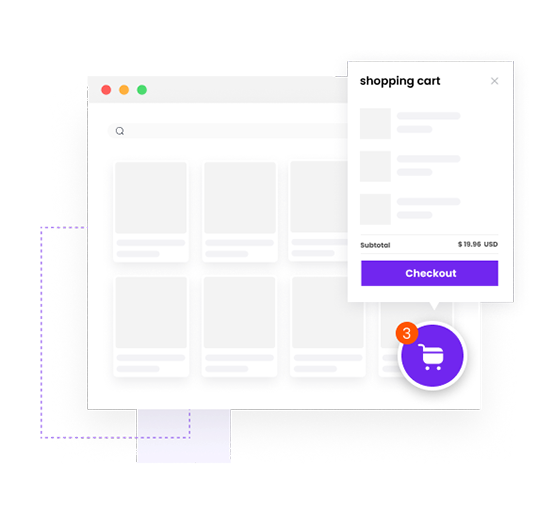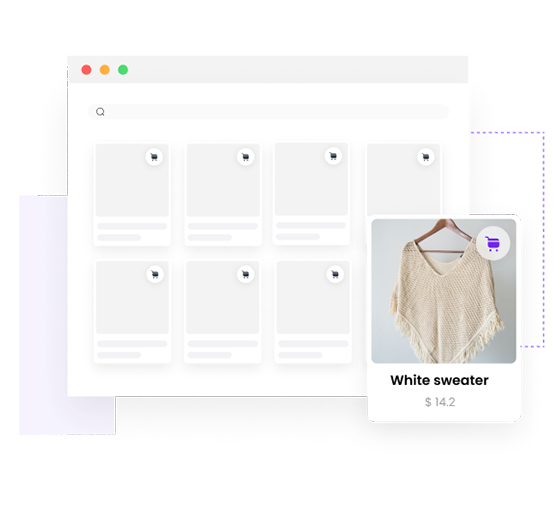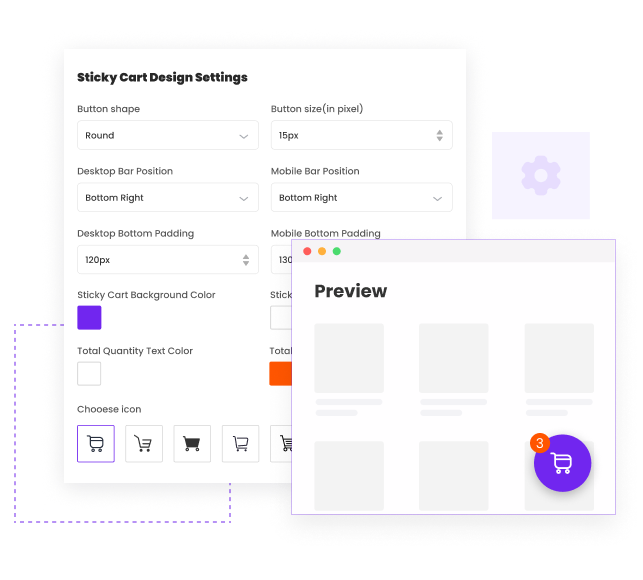 Customize & preview easily
Want to have attractive and flexible cart designs? With our app, you can set the font, color, position, and animation as you want and preview your design at any time for quick adjustments. Make your cart buttons stand out and get more sales!
Add urgency to boost sales
Want to entice customers with special deals? Display customized countdown timers and stock reminders on your product pages, cart pages, and checkout pages to create a sense of urgency and suggest taking immediate action.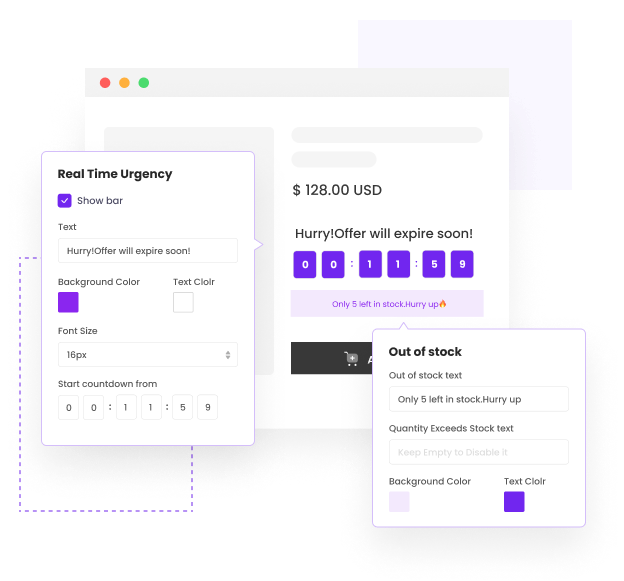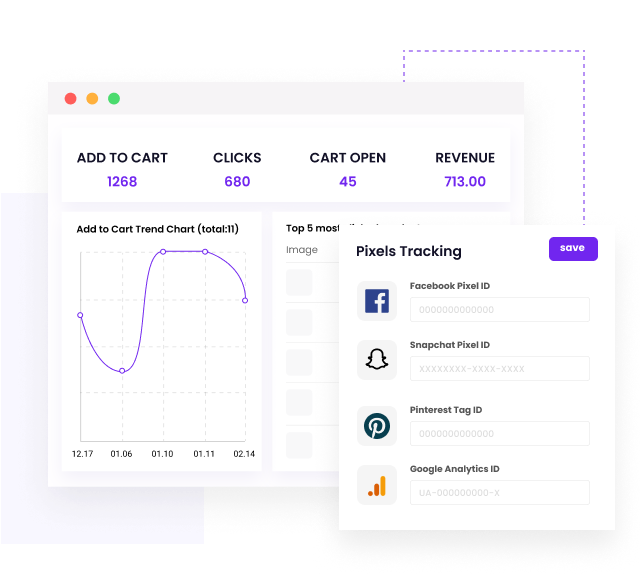 Track sales & ad performances accurately
Integrate Facebook Pixel, Snapchat Pixel, Pinterest Tag, or Google Analytics in seconds, keep track of clicks and opens of your shopping carts in real time, and identify the most valuable traffic sources accurately.
Attract customers' attention with animations
Looking for ways to further customize the aesthetics of your cart bar and buttons? Add CSS and Javascript codes as you like to render a unique look of your brand!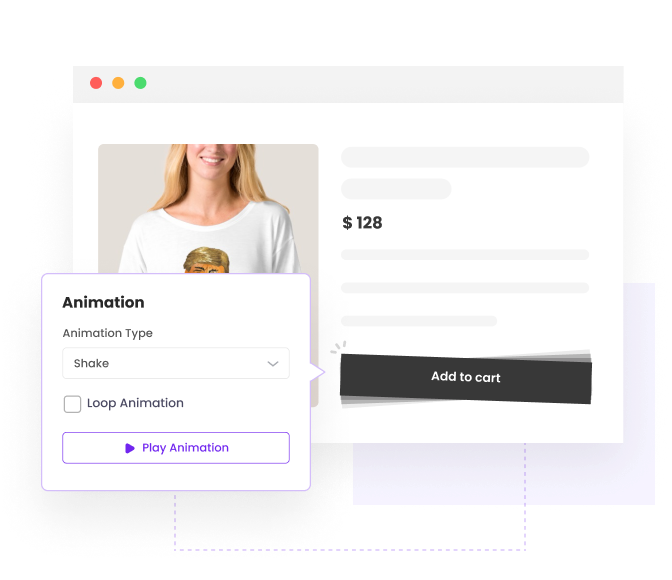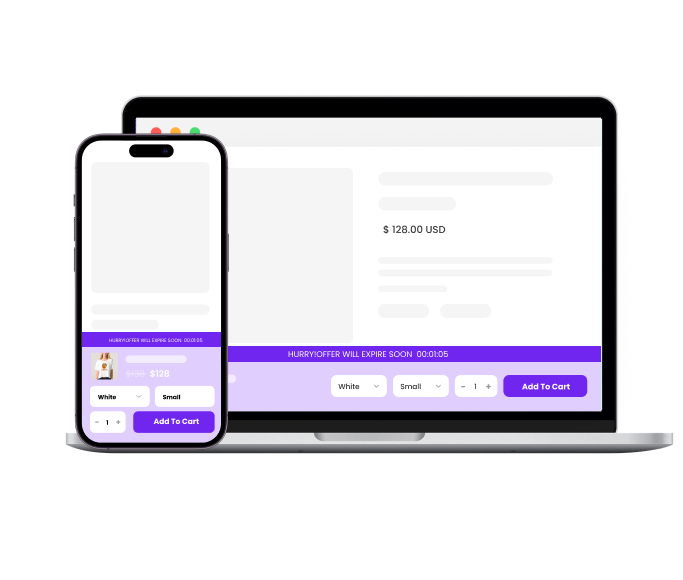 Look perfect on all devices
We adopt a mobile-friendly design to ensure the same view for mobile, laptop and desktop shoppers. Thus, your customers won't have the slightest difficulty in viewing and adding their favorite items to the cart.
Custom CSS and Javascript settings 
Looking for ways to further customize the aesthetics of your cart bar and buttons? Add CSS and Javascript codes as you like to render a unique look of your brand!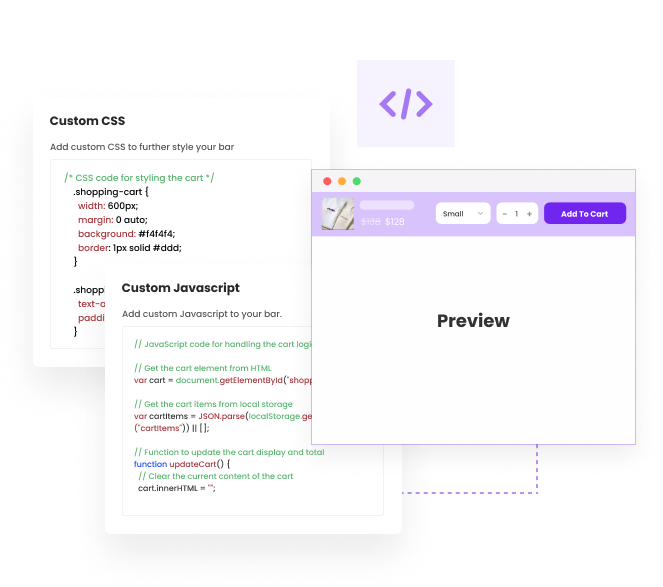 Unleash

your sales potential

with the best proven solution

Optimize conversion funnels
Thoroughly scan your Shopify store and check whether all SEO elements work well. Discover what can be improved easily so that you can fix basic errors accordingly.

Resize images automatically in one go while keeping the quality. Instantly improve your website speed and reduce bounce rates arising from slow loading.

With the sticky add-to-cart bar and highly visible cart icons, you can reduce cart abandonments. In other words, you can maximize conversions and boost revenue.
Frequently
asked questions
Is SEOAnt Sticky Add to Cart app free to use?
Both free and paid plans are available. They offer the same features, such as the customization of Add to Cart designs, animations, countdown timers, stock alerts, integrations for ads & analytics, and so on. These plans differ in click quota and customer service. Notably, the free plan is suitable for new Shopify stores with a few visitors and orders, while the paid plans are offered at quite reasonable prices. As your business grows, it'll be beneficial for you to choose a paid plan.
Will the SEOAnt Sticky Add to Cart app affect the speed of my Shopify store?
No, it won't slow down your Shopify store at all. The app is lightweight, with a minimalist design to avoid reducing your website speed by a fraction. Moreover, we adopt caching and CDN to ensure no latency.
What benefits can I expect by using SEOAnt Sticky Add to Cart?
SEOAnt Sticky Add to Cart shortens the checkout process to help you increase the conversion rate. It works well if you want to add urgency to time-limited offers. What's more, by using it, you can accurately track add-to-cart clicks on Google Analytics, as well as conversions of Facebook, Pinterest, and Snapchat ads.
Will the SEOAnt Sticky Add to Cart app make changes to my Shopify theme?
Definitely no. Our app won't modify any code of your theme. Instead, our code files are separate, so it can be removed completely once you uninstall our app.
Shorten customer journey and boost sales easily